We know, we know – planning your work outfits are a such a hassle. Sometimes, by sheer luck, you throw pieces together and you're presentable enough for the office. Other times, you might not be so lucky. But think about it – you can't possibly wear the same thing for every work event you attend, right?
One main rule before attending any sort of office event or party – is to check the dress code before planning your outfit. There can be many interpretations of one theme, so if you are worried that you might be over or underdressed, just ask!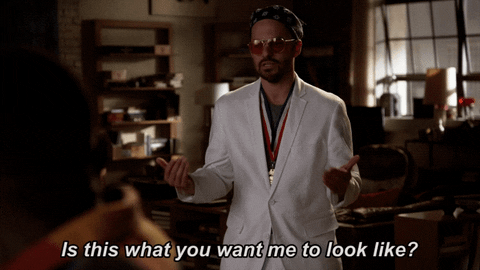 We've compiled a list of tips for the 3 most common work outfits for you to be able to dress to the nines, no matter the occasion.
What is Cocktail attire?
It is business formal, but pimped and more fun. It isn't a direct invitation to wear your most expensive outfit to show off – but you are expected to dress slightly classier than going to work or a meeting. A general rule is to keep your outfit modest, but that definitely doesn't mean boring.
Tips for Cocktail attire:



Experiment! Don't just go for the boring LBD that you wear for every other occasion. Try to play with colours, textures, accessories and even different articles of clothing. Match a pair of skinny trousers with a blazer! Or a bright jumpsuit with a few statement pieces. You'll never know what works if you don't try.
As much as this is an after-work hour party, your boss will still be around (and you wouldn't want to get caught in a raunchy outfit, right?). Keep your hemlines and necklines appropriate. Avoid wearing any floor-sweeping gowns (too formal), or super short mini-dresses.
When attending a cocktail party for work, there are a few essentials that you should have with you. Namely your phone, important credit cards, your keys and your name cards – for networking. Remember that less is more when it comes to bags – as long as the essentials fit, and can be carried around with you throughout the night. A clutch usually works great.
Pick one statement accessory and let it complement your outfit. It could be a bold necklace, or even earrings that bring your outfit together. Although we all love accessorizing, don't go overboard! Keep it simple and classy.
What is Business Formal?
It enhances the professional image of your workplace environment. The clothes that you wear should always be neat, never wrinkled and it is known that – the darker the better. However, rules are always meant to be broken anyway, so go ahead and add that pop of colour into your outfit!
Tips for Business Formal attire:
Business outfits are usually associated with black, navy, grey, or brown. You could spice it up with white or nude accents. Alternatively, you could also go with a brighter solid colour to keep it more exciting.
A fitted blazer is a good wardrobe investment. It'll pull your entire outfit together, hide the unfortunate wrinkles, and even make you feel like a boss. Throw it on and you're set to enter those last minute meetings.
Don't overdo your jewelry. You'd want to bedazzle your clients/co-workers with your words, not your bling. Opt for one simple statement jewelry to spice up your outfit – and keep it classy!
Get a bag that could hold all your essentials – your notebook, pen, folder, name card – you wouldn't want to end up awkwardly exchanging name cards only to find that you forgot to bring yours.
What is Smart Casual?  
It means to wear something comfortable, but still appropriate for the office. Although deceptively simple, you wouldn't want to get called out for wearing something too… lepak. Which means no shorts, tank tops, and definitely no slippers – no matter how comfy they may be.
Tips for Smart Casual attire:
Mix and match different casual and formal pieces from your wardrobe. Pairing a pencil skirt with a cotton t-shirt works, or even jeans with a button-up shirt. This allows you to be comfortable while still looking fresh and professional at work.
Solid colours are perfect for the office, and not anything that's too bright (we're talking about the neon colours here). Try to avoid patterns that would be too distracting, but play around with textured tops – it might just change your life.
If it jingles, you probably shouldn't wear it in a quiet office. Jewelry should be kept to a minimum, and shouldn't distract the people at work. It might just irritate you co-workers and leave them with a bad impression of you.
We all understand the convenience of a hand bag, it can really store everything! Bring a bag that'd be able to store your necessary items for work – notebook, huge wallet filled with receipts from ages ago, your phone, other random items… you get what we mean.
Now, we hope that it isn't always a 'Devil Wears Prada' scene in your office – but it would still do you good to put in your best efforts to look fly, no matter the day or occasion. We hope you'll be the talk of the office, and always in the best outfit possible.
P.S. For our male friends, we haven't forgotten about you – keep a lookout on our page for when the article drops!