Self-sufficiency, or in easier terms, being able to cover your own ass just in case. What else does this remind you of? Yup, you guessed it – insurance. Think about having insurance as the ability to build your house from the ground after it gets blown away by the big, bad wolf. With insurance, you'll save yourself the monetary stress!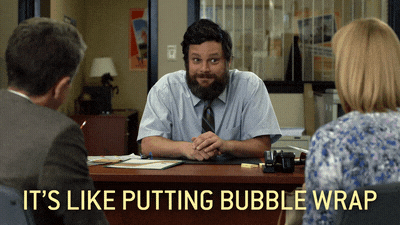 Insurance is protection, it protects your assets and loved ones. In fact, getting insured is a critical component of financial planning. Yes, we know the pain of having to deflect long-lost friends who are suddenly interested in your lives upon graduation, but they mean well.
Having insurance does three things:
    Safeguards your interests in the event of an unfortunate incident

    Manages risks by alleviating the impact of risk factors in life and

    Gives you peace of mind in securing the future for yourself and your loved ones
As a golden rule,
Focus on getting sufficient coverage to protect your needs, at the lowest possible cost.
Here are some steps you could follow to make the best decision:  
Step 1: Review your current insurance policies. Check with your parents, or the company that you work for – you might already have several policies with them. It is important that you determine which policies you already have to avoid buying additional ones you don't need.
Step 2: It's actually better to be kiasu here! Do your research and clarify doubts via established online forums like Seedly, DollarsAndSense and MoneySmart.
As a head start, here's a list of four major types of insurance policies:
Insurance 101

Type of Insurance Policy
Uses & Purposes
Examples

Health

To protect against high medical costs

Hospitalisation Plan, Critical Illness Insurance, Disability Income Policy

Life

To provide for those you leave behind should anything happen to you

Term Life Insurance, Whole Life Insurance

General

To protect all other assets you own

Car Insurance, Fire/Home Insurance, Travel Insurance

Hybrid

To save and grow money with protection built in

Endowment Plan, Investment-Linked Plan
Step 3: Know your budget. You should not have to give up important needs (i.e buying a house) to pay excessively high premiums (the amount you have to pay for an insurance policy).
Step 4: Find an insurance agent that you trust and will always have your best interests at heart. With a good insurance agent, you'll be able to construct the most value-for-money insurance plan that best fits your needs at different stages in life.
Which policy should I choose?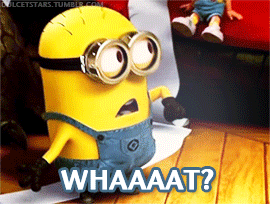 We've already established the variations of existing policies, but we understand if you're still wondering which to get first. As someone who's entering the workforce, getting health insurance should be the highest priority, followed by life insurance. Hybrid policies might be extremely attractive, but shouldn't take precedence over the two main types of policies, especially in the first few years of your career.
Health Insurance Policies
Paying bills as an able-bodied adult sucks, add sky-high medical expenses to the mix and you've got yourself a living nightmare. Health insurance protects you from crazy expensive medical bills and even serves as income support should you need to be at home to recuperate. 
Medical Expense Insurance:
Are you a Singaporean with CPF? Congratulations! MediShield Life is a basic health insurance plan which covers your major hospital bills. The premium for MediShield Life can be covered by your Medisave account, or your CPF. MediShield Life covers medical expenses in Class B2/C wards in public hospitals only.
You can increase your coverage by upgrading to an Integrated Shield Plan (ISP). Benefits of the standard ISP include coverage of medical expenses in Class B1 wards. If that's not sufficient, you can one-up the coverage by getting the premier ISP. It covers expenses in Class B1/A wards and in private hospitals. You can use Medisave to pay for upgrades as well. 
Critical Illness Insurance:
Unseen costs arrive when you fall critically ill, in addition to the time off from work. The cash pay out from this policy can function as a source of income to pay for living expenses while you recover. The premium for a critical illness policy is much higher and will terminate once you've received the full pay out. Weigh out the costs and benefits of getting this policy, before making your decision.
Disability Income Policy:
This policy provides a steady stream of monthly pay outs should you suffer a disability that renders you incapable of working. The definition of 'unable to work' usually depends on the insurance company and is extremely strict – so always read the fine print! 
Life Insurance Policies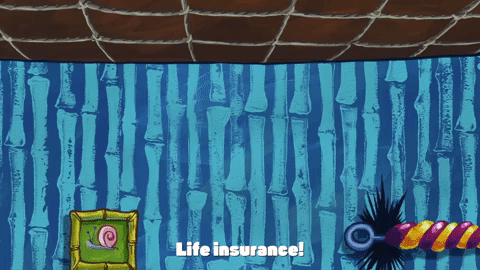 Life insurance policies protect your love ones, including your spouse or elderly parents, in the event of a financial loss. Should an unfortunate incident occur to you, a cash pay out will be provided to them. We know, it's pretty morbid, but all the more necessary. 
Term Life Insurance:
This policy insures you for a certain period of time. It is a lower premium compared to whole life insurance, allowing you to use the excess cash for investments or other important necessities. On the flip side, it'll cost you a whole lot to extend your life insurance coverage. Do yourself a favour and think through the coverage period you'll need wisely.
Whole Life Insurance:
You'll be insured for life, or at least until you're 99. This is a near guaranteed pay out, as most of us will probably be gone by then. The savings element within the policy guarantees a substantial pay out, if you decide to surrender the policy before death.
However, you would have to fork out a higher premium than term life insurance, given the same amount of coverage. The cash value that you get from surrendering your policy will also be lower than that, in the event of your untimely demise – so don't fall into the trap of seeing whole life insurance as another savings plan.
Hybrid Policies
Policies of these kind provide both protection and investment. These plans generally require long time commitment and your money gets locked away until maturity. This means that it's less suitable for those with a limited amount of salary. 
Endowment Plans:
Essentially a 'forced savings' plan. You pay a fixed premium monthly, quarterly or yearly, and get rewarded with a cash pay out upon maturity. If you have children, you might want to consider endowment plans to invest in and secure your child's future. Note that guaranteed returns does not equal to the premiums you've paid.
Investment-linked Plan:
This policy is part investment, part insurance (duh). The premiums you pay go to investments in sub-funds of your choice and the returns are used to pay for your insurance. ILPs garner high commissions and your long lost friends/agents might push you to go for it – but exercise caution as it only has the potential of high returns. As you age, the premium for the insurance component also increases, meaning less money to invest in. You might just end up paying most of your premiums towards protection.
---
Ultimately, you have the final say. The amount of insurance coverage you'll need really depends on your personal needs and stage of life. You should understand your options thoroughly and think about your long-term budget when deciding if you'll need to buy them. You could always get into a debate with your insurance agent to understand their point of view as well. Remember to always choose wisely!
The author of this post is from fundMyLife, an online platform that helps users connect their financial planning questions to trusted advisers privately.