You've prepared for the big interview by reading up on the company and the role you've applied for, you've gone through training with your career coach on how to answer difficult questions, you've done everything you can to prepare for the interview. But, now what?
Well, the next step is to pack your bag for the interview itself! Here is a list of essentials that should always be within reach during your interview.
Important documents

These include the documents that you have been told to bring by the recruiter. Remember to bring at least two clean copies of your resume and cover letter, especially in the event of a panel interview. Some of the panel might not have had the opportunity to go through your resume prior. Portfolios enhance your credibility and further demonstrates your skills – so extra points if you bring it along!
Professional document holder or bag
Please do not bring the bag pack you've been carrying to school for the past 4 years, to an interview. Invest in a good holder or bag, and that would really make all the difference as you present yourself to your potential employer. A professional-looking holder or bag serves dual functions – it stores your important documents and completes your look.
'Old-skool' pen and notebook

Interviews could be really information-heavy, and it would be best for you to take down notes in order to remember everything that has been presented. Although tablets and laptops are great (and definitely more efficient), your interviewers might be taken aback by the booting up of these electronic devices.
Interview cheat sheet
Your cheat sheet should include keywords to trigger your memory (such as past experiences, projects or skills), and should be kept short and sweet. You should arrange your points and ensure that it flows seamlessly from one to the other. Write legibly and again – keep it simple.
Directions to the company's address

Trust us, getting lost on the day of the interview will embarrass you a lot. In order to avoid this intense embarrassment, do your research to find out the fastest route to the company's address and save it on your phone. You could even go a step further to print out the directions, just in case.
Phone and portable charger
Always remember to charge your phone the night before, and leave your house at 100% – in case of emergencies. We all know the struggle of battery drainage so equip yourself with a portable charger too!
Breath mints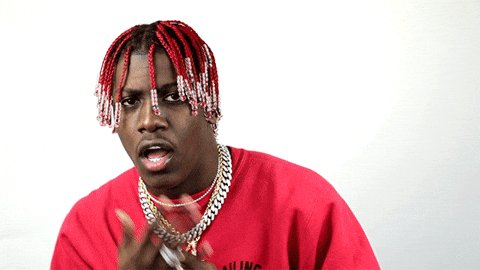 Last but not least, if you're afraid of halitosis (bad breath), keep a box of breath mints in your bag. The smell of your breath can greatly affect others' first impression of you, and you'd definitely want it to be fresh and positive.
gradsingapore aims to connect students and graduates in Singapore with the right opportunities to make them more productive and successful. Through their multichannel approach, gradsingapore ensures the best candidates through the combination of employment opportunities with expert career advice and tips on how to get hired.